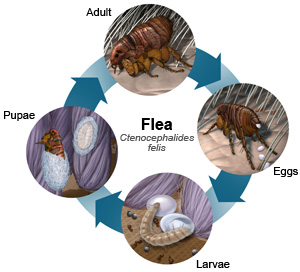 Our Products:
There are an overwhelming number of products for flea control on available for purchase today. As your trusted source for medical information, let us help guide you to the products we know are the most effective. Since a cheap, but useless product is a waste of money, our recommended products are your best value. Click on a picture for additional information from the product website and for manufacturer rebates!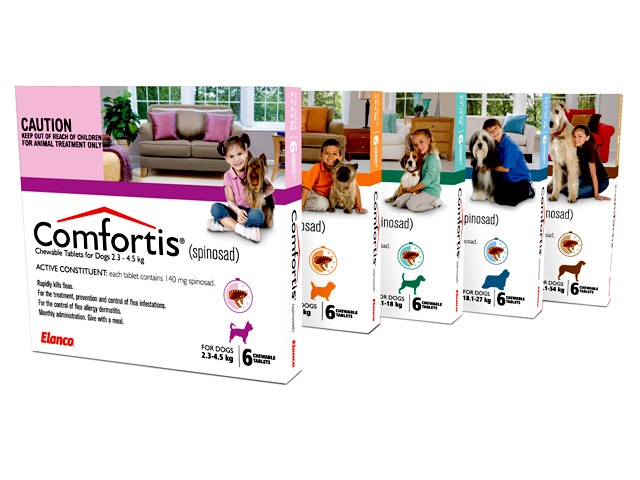 Comfortis is a monthly flea preventative pill. Great for families who prefer not to use a topical product.

Trifexis has the same active flea control ingredient as Comfortis with the added convenience of your monthly Heartworm and intestinal parasite prevention all in one tablet. No chance you will forget your flea product and you save money over buying a flea control product and a monthly heartworm preventative.
Frontline has been a tried and true product. This topical is the only thing labeled to control TICKS IN CATS. The newest version TriTak has an added ingredient to speed the flea kill from 8 hours to 2 hours. TriTak is available at our Mount Airy office.
Vectra is another topical product that we recommend. It kills fleas and ticks on dogs and fleas on cats. It is one of the latest generation products available for topical use.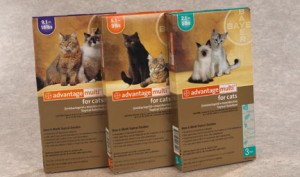 Advantage Multi is kills/prevents multiple parasites: fleas, Heartworms, ear mites, and common intestinal parasites. If you want a convenient product to prevent many threats to your cats health, we recommend Advantage Multi.
The fleas you do or do not see on your pet may be the tip of the flea "iceburg".